Eucalyptus & Mint Natural Deodorant Bundle
Regular price

Sale price

$25.20
Combine & save! Enjoy 10% savings when you purchase our deodorant bundle.

What you will get?
1 x Eucalyptus & Mint Natural Deodorant 60ml
1 x Eucalyptus & Mint Natural Deodorant 30ml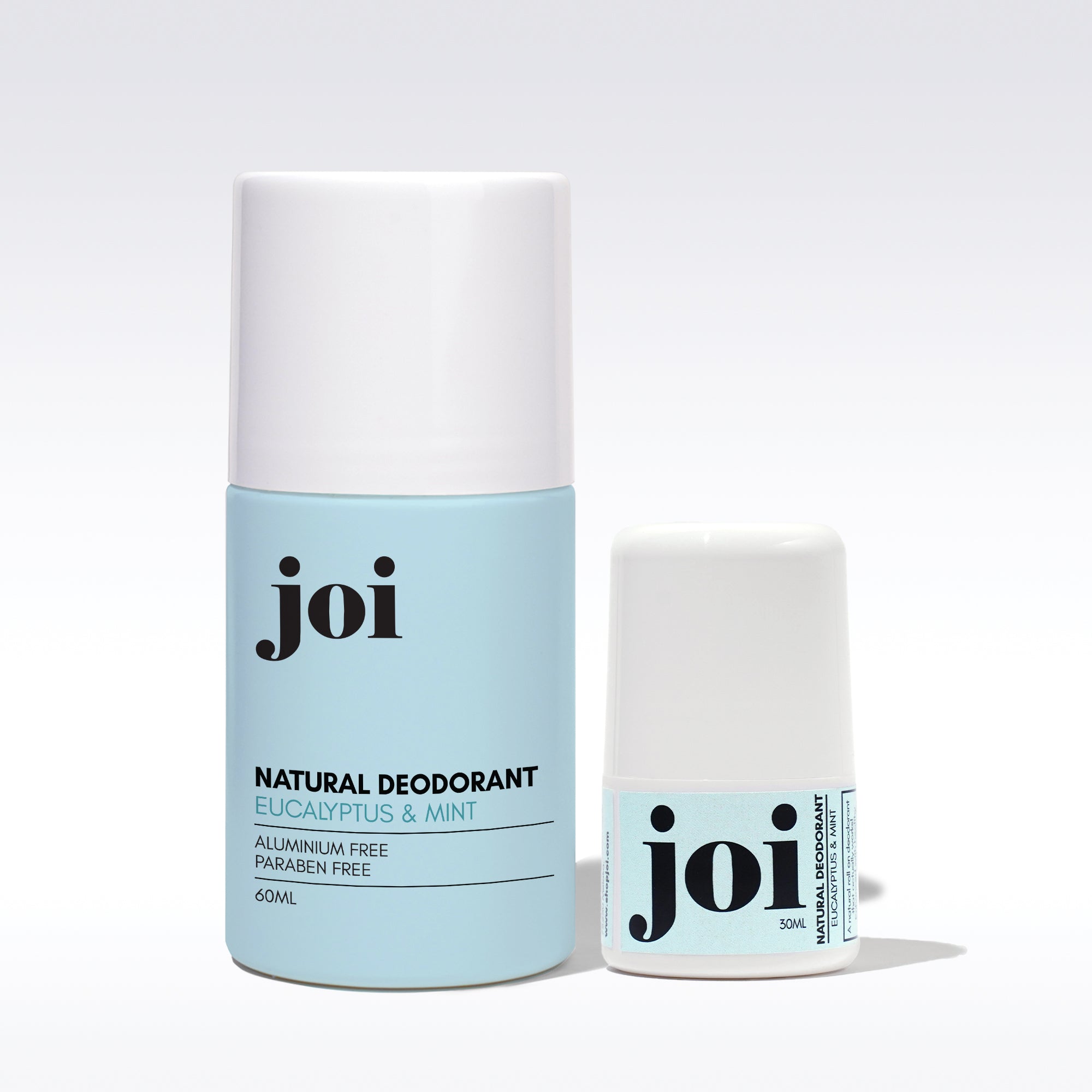 WHY CHOOSE US?
Natural & Safe

Joi brings innovative formulas using natural ingredients and thoughtful designs to all of our products.

Highly Effective

Joi products are made with targeting formulations rich in actives and provide results.
Eucalyptus & Mint Natural Deodorant Bundle
It definitely has a natural scent to it. But i wont say it will eliminate the odor completely. You will need one to remove the bacterial in that area before using this to have maximum effect.
EXCELLENT PRODUCT
very very nice smell and minty, has a cooling effect upon application. easy to apply and armpits doesn't smell from morning to night. honestly the best deodorant I've tried despite it's steeper price. Definitely coming back for more products 😍
Nice & cool
I have eczema so generic deodorants are a no-go for me. Luckily I found Joi, and this is my second time purchasing! Been wanting to try all the different types of deos :) So for this one I love the scent and the cooling sensations that it gives. The eucalyptus & mint essential oils in this deo makes it smell really good I can't help but to take a few whiffs of it every now and then.
BO? Non-existent, never heard (or in this case, smelled) of them :P
Making me feeling fresh
I adore this particular scent. It's subtle but refreshing to my pit. Lasting the whole day.
Chilling protection
While feeling that my arm pit is rather cool after applying the deodorant, I am at ease knowing that it is protected from releasing unwanted smell. I am glad to have tried this product.